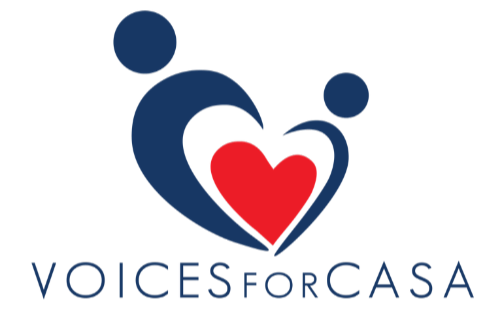 Who can be a part of Voices for CASA?
Anyone passionate about changing the lives of hurting children in the foster care system that deserve a forever family. Anyone who understand the mission of CASA for Kids - to advocate for abused and neglected children in the court system. 
Why be a part of Voices for CASA?
CASA for Kids has wonderful advocates who help look out for the best interests of a child in court; however, in order to makes this happen, there is a lot of work to be done. We need people like you who are interested in volunteering in different areas besides court, so that ever child has an advocate protecting their future.
How can YOU Help?
Being part of Voices for CASA has different levels of involvement. No matter how much or little time you may have to give, we've got a job for you! Here are some ideas of how you can help: 
Office Volunteer: help answer phones and assist staff with office tasks. 

Cooking a meal, baking cookies, providing refreshments, etc. We host meetings, trainings, and support groups where food is needed.

Raising Awareness - promoting CASA for kids to your friends and family, speaking about CASA at an event, or inviting staff to share at your business, community group, or organization. 

Set-up/tear-down and/or manning a CASA booth at events. 

Hosting educational events for CASA in your home.

Helping promote our scholarship program and holiday gift drive.

Helping us locate child-specific items to meet a child's unique needs while they are in foster care. 

Provide storage space for gifts, basic needs items, etc. - out office has limited space. 

Sharing us via social media - Facebook/Instagram.