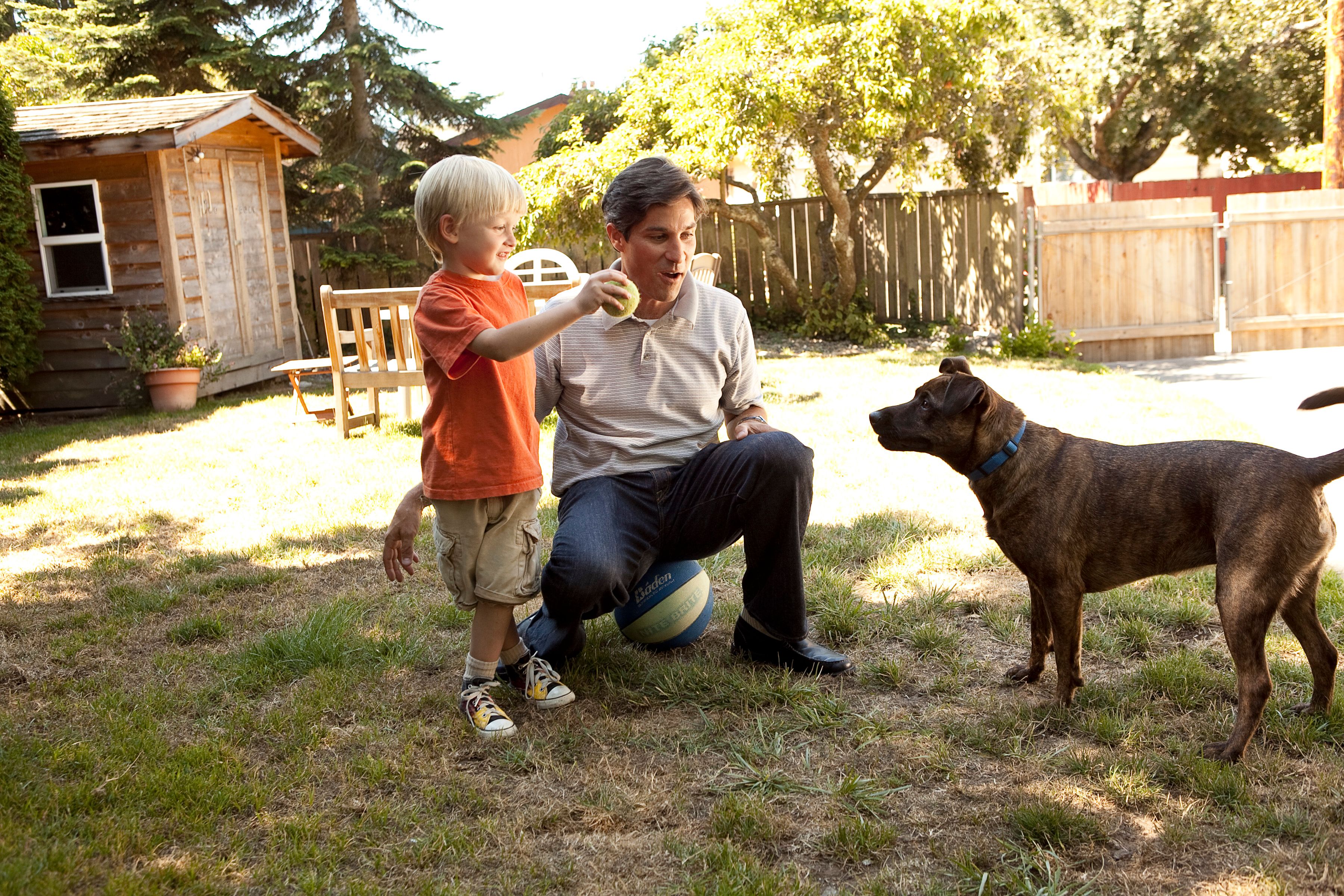 Wyatt's smile lights up the room. He loves to play soccer, baseball and basketball. He loves to tease his grandmother and wrestle with his dad. Chances are, if you met him today you would think he is a typical six-year-old boy. Without your support, this would not be the case.
You see, Wyatt had a rough start in life. While his mother loved him very much, her serious mental illness and drug addiction made it impossible for her to keep him safe. Wyatt met his CASA Advocate, Dave, shortly after he became a foster child at the age of four.
Whenever possible, Child Protection Specialists (CPS) try to place children with someone the child knows – ideally a family member. In Wyatt's case, his first placement was with his maternal grandmother – unfortunately that didn't last long. His next placement was with his aunt, uncle and a cousin, and, at first, it seemed like this might be an ideal placement. People he knew would be taking care of him and he would have someone to play with.
But when Dave visited Wyatt in this home, he noticed some red flags. Wyatt had a hard time focusing, his emotions and behaviors were out of control, his cousin fought with him constantly and, as the months went on, Wyatt showed serious signs of regression. Dave shared his concerns and, together, Wyatt's team decided Wyatt needed a new home. Carol, Wyatt's paternal grandmother, became Wyatt's third caregiver in a year. Your support ensured that during this difficult time Wyatt had at least one adult consistently by his side...his CASA Dave.
As you can imagine, this instability left Wyatt exhibiting signs of emotional disturbance. He had a hard time sleeping, focusing, toileting and regulating his emotions and behaviors in a healthy way. He desperately missed his mother, and, unfortunately, his mom had a hard time remembering to visit him.
By the time Wyatt was five her visits were cancelled entirely because she had simply stopped showing up for them. Carol's patient care for Wyatt was apparent and Wyatt gradually began to improve. Carol was diligent about taking him to his therapist, medical appointments, speech therapy and Head Start. As Wyatt's disposition gradually shifted from dark and troubled to happy and calm, Dave recognized the effect that a supportive and loving home was having on Wyatt.
While Wyatt was settling into his new life with grandma, he was also becoming reacquainted with his dad. His father was in the military and stationed in California, so he hadn't been involved in Wyatt's life. Eventually, Carol became Wyatt's legal guardian and they moved to California so Wyatt and his dad could continue to build their relationship. They are looking forward to spending their first holiday season together as a family.
Dave consistently looked out for Wyatt's best interest and now Wyatt is healthy, happy and has the promise of a bright future.