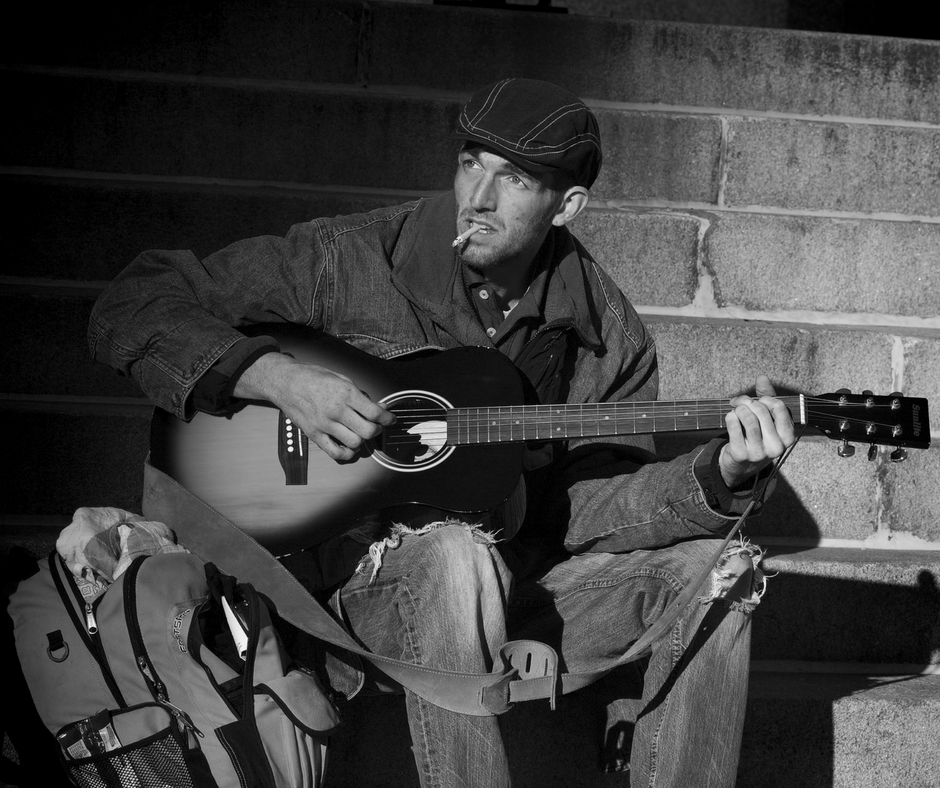 It was the dead of winter six years ago on the streets of Spokane. I was going to school in Cheney at the time and was almost done with my Bachelor's degree in Psychology. One evening, when I was visiting Spokane with my friend Ashley, we decided to explore downtown. I was freezing that night even though I was bundled up. Ashley and I were on our way to a bar when something compelled me to stop. Out of the corner of my eye, I saw an old woman - all skin and bone- slumped up against the wall. I was worried because she appeared to be unconscious, so I decided to see if she was okay. I went over to the woman and my friend followed. We called out to her, but when she lifted her head I was shocked. The person I thought was an old skeletal woman was actually a teenage boy no older than 18. I confused him for a woman because he was wearing a woman's jacket and upon closer inspection I saw his clothes were drenched and covered in mud.
He introduced himself and said his name was Matthew. He said he recently turned 18 and could no longer receive the services he was previously given. Matthew told us that he was kicked out of his foster home at the age of 15 because he was gay. He told us details of his life on the streets and said that he lived in constant fear and that there were days he would wake up with all his stuff gone or worse. He said every time he tried to find employment he was met by walls. There was no one to advocate for him, so Matthew's situation opened my eyes to issues foster and homeless youth face.
It was Matthew's story that led me to change my career path from psychology to social work with a specific emphasis on at-risk youth. That eventually led me to CASA. A CASA advocate would have helped him. They would have advocated for Matthew when he was kicked out of his foster home for being gay. An advocate would have done their best to mentor him and prepare him for aging out.
The CASA program strives to meet the needs of youth that are not getting their needs met and gives them a voice, dignity, and respect. These needs should be met by the parents of the youth but in the cases where they aren't, CASA is there. That is why I support the CASA program. I joined the AmeriCorps program to help CASA advocate for these youth. I am very thankful to be a part of CASA!
You can help CASA too!
To make a donation please visit http://flatheadcasa.org/
If you are interested in advocating for the youth please contact us at our office at 406-755-7208