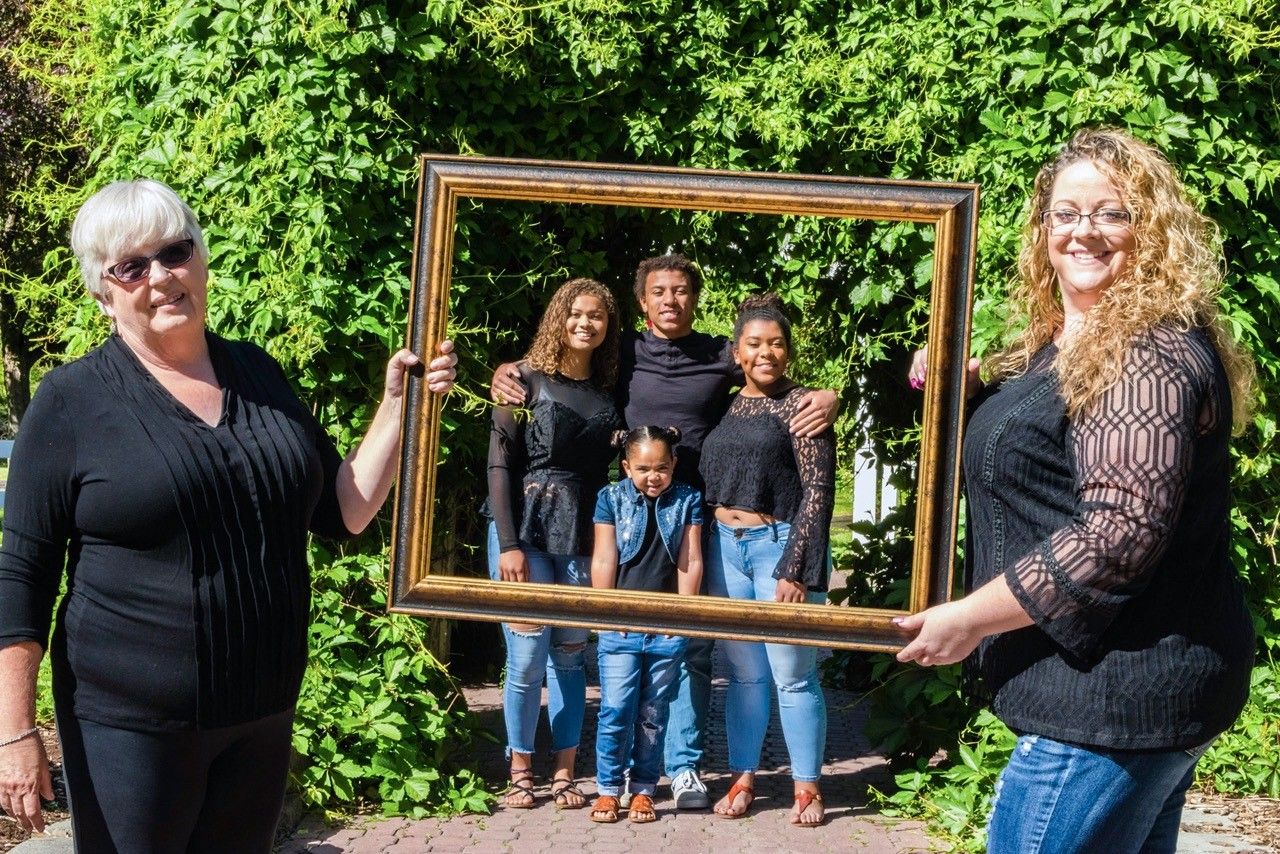 Judi Hewitt first learned about CASA through a friend who was advocating in Flathead County at the time. With a background in education, she had firsthand experience working with youth, and knew that there were children and families in the valley who were struggling.  She decided that she wanted to become a CASA and help local abused and neglected children in the foster care system.
In October, 2015, Judi was sworn in as a Court Appointed Special Advocate (CASA) in the 11th Judicial District. She was assigned her first case in November and worked diligently to advocate for the best interests of the children she was serving. On her third case, Judi was assigned as CASA to 15 and 14 year olds, Hannah and Anthony due to their mother's inability to parent them.
When CPS arrived to remove Hannah, she asked to be placed with her best friend, Alliyah (15), and her family. Hannah's mother agreed to this placement, and CPS immediately contacted Alliyah's mom, Marcie, who didn't give it a second thought. Hannah and Anthony moved into to their new home.
Although Hannah and Anthony had been involved with CPS years earlier, Marcie and her family had no prior experience. It was an extremely emotional time, and the kids were struggling. This was happening during Hannah's last week of her freshman year and Anthony's last week of middle school. The kids were thrown into this whirlwind without being able to use school as an outlet.
Marcie struggled for weeks trying to navigate through a system she knew nothing about and then "their superhero, Judi" came to the rescue, "Hannah and Anthony were essentially homeless and it was obvious from the beginning that Marcie loved and cared for them. It was so nice to work with this family and I instantly bonded with them."
"Judi talked to their teachers, coaches, counselors, and anyone who came in contact with the them. She always remained active in her advocacy. She showed up at their sporting and school events to show her support. Without Judy, the kids and I were completely lost. I was new to the foster care system and finding it difficult to get direct answers or guidance.  Judy was always there to listen to us, our frustrations and to help us find answers or direct us to where we could find answers. She advocated for the kids in all areas."
Hannah and Anthony still have challenges, but are confident in what they had with their CASA. Hannah says about Judi, "She helped me by being there for me when I needed her and always checked up on me. She would always ask me about my sports and school, so it was really nice to not always just talk about the serious things, but about all things I was interested in. Judi is super kind and genuinely cares about Anthony and I. I could tell she did because she would always get things done, she let us know important dates when no one else would, and would contact me at random times just to say hello and ask how things were going."
Marcie was granted guardianship in May, 2017 and Judi was dismissed as their CASA, however their relationship didn't end there. Judi remained in their lives as a friend and a strong supporter. She continued to attend their sporting events, and check on the family often. Anthony said of Judi, "She randomly pops up at my sporting events and cheers me on, just as loud as Marcie!"
Judi states that "the children are thriving and it has been such a pleasure to witness how much their personalities have blossomed."
Judi and the CASA experience made such an impact on Marcie, that she changed her own career and is now a Child Advocacy Specialist with CASA of Flathead County so she can work to better the lives of abused and neglected children.