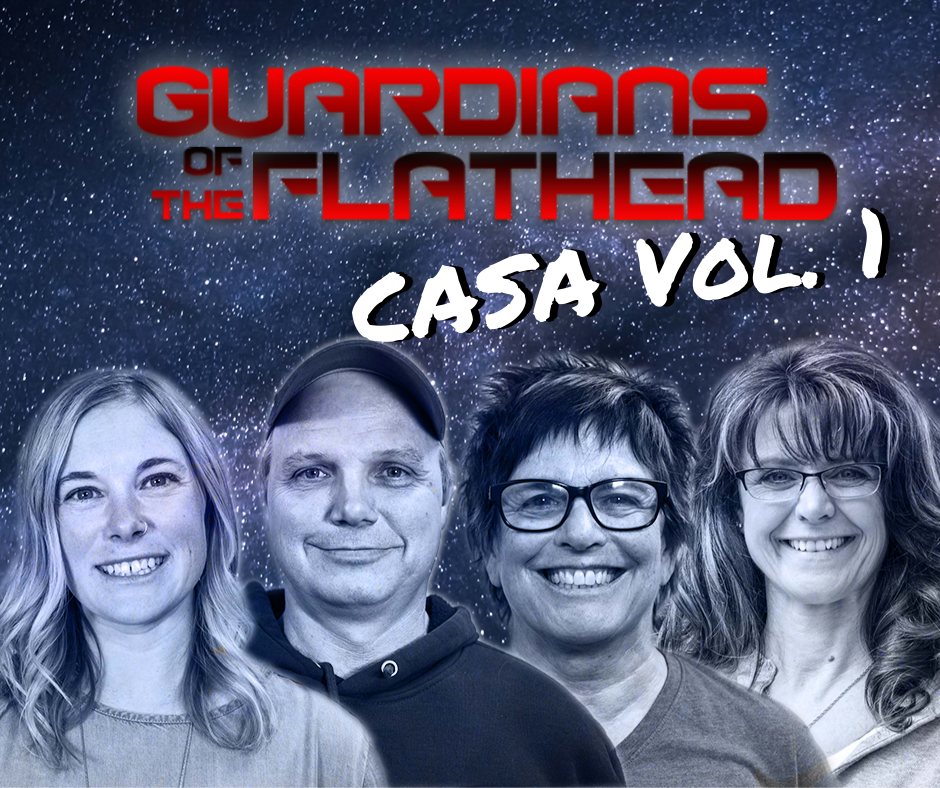 They may not be the Guardians of the Galaxy, but they are the Guardians (ad Litem) of the Flathead!
Our CASAs (Court Appointed Special Advocates) have been specially trained to enhance their superpowers to serve abused and neglected children in foster care. They become the "One Constant" for the child - advocating for their best interests both in and out of the court room.
Daily, they suit up – don their capes – and set out to ensure that judges have the information they need to make the best decisions for children and that the child's voice is heard!  
Every superhero has an Origin Story – how they came to be a superhero. Hear Scott, Emmy, Tracey and Jacki as they share their Origin Stories of how they became CASA superheroes and Guardians of the Flathead!
Join them during Child Abuse Prevention Month in saying, "I am for the child!"