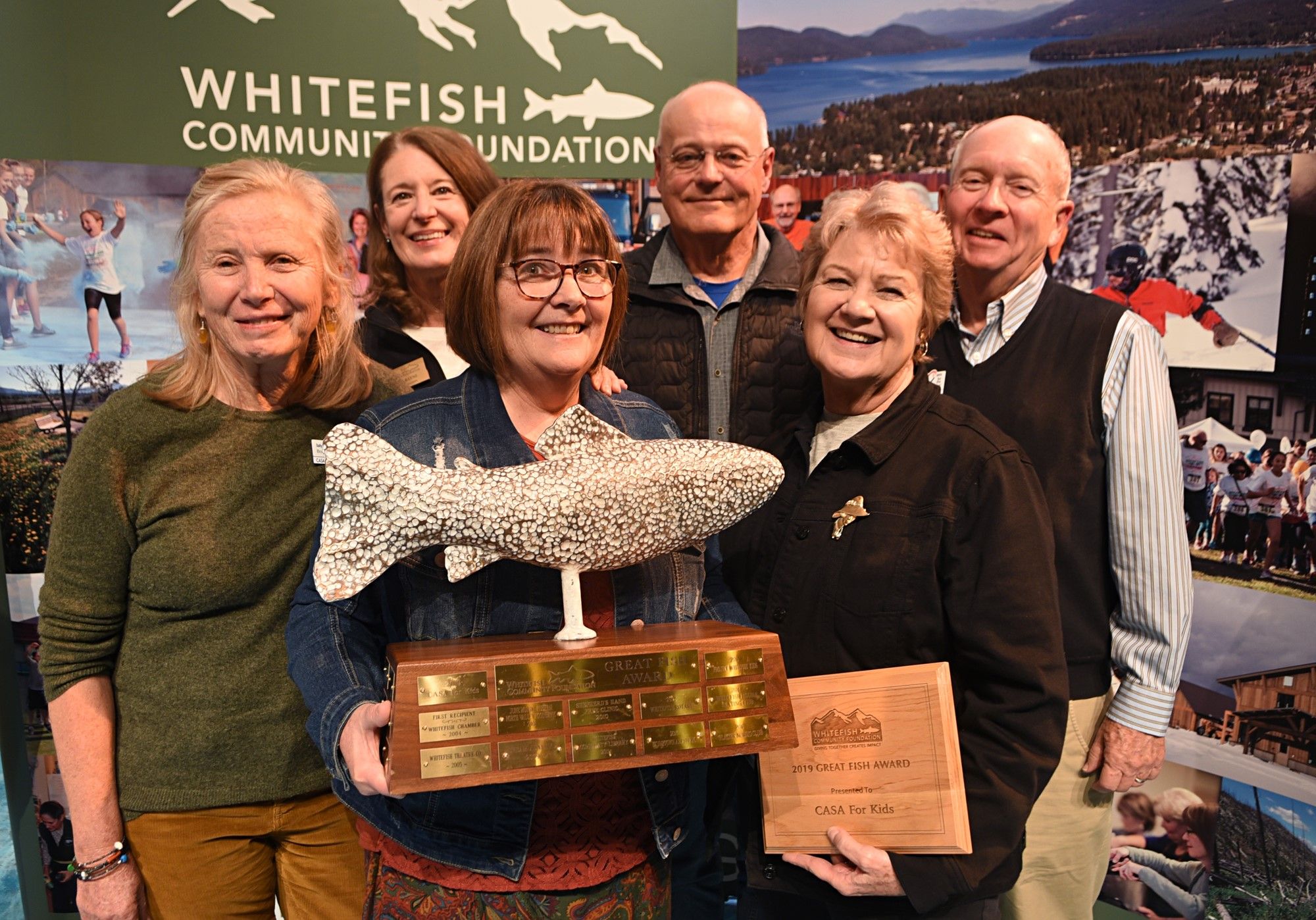 CASA for Kids has participated in the Great Fish Community Challenge since 2015. The Great Fish is an innovative fundraiser that inspires our community to give, raises awareness, and helps charities raise important program funding. In the end, charities earn a percentage matching grant from Whitefish Community Foundation.
Our goal for this year's campaign was $120,000 - sustaining advocacy for 100 children in foster care. 
Thanks to our generous supporters and the Whitefish Community Foundation's Match Grant, we exceeded our goal, raising $125,772!
We were also honored and surprised to receive the Great Fish Award - an award honoring local, grassroots organizations making an impact and expanding their services to reach more people in their community. 
Thank you to our donors and supporters for supporting the mission of advocating for abused and neglected children and helping us meet the growing need in our community. 
Thank you to our Advocates, the Superheroes on the front lines working to change the stories of the children they serve.
Thank you to our Board of Directors who work tirelessly to ensure that CASA for Kids can continue to make a difference in the lives of abused and neglected children.
Thank you to our Staff who use their skills to recruit, train and support our Advocates, and work day and night to ensure that every child has an Advocate in their corner. 
Thank you to the Whitefish Community Foundation for their vision and labor in giving life to the Great Fish Community Challenge and increasing the impact we can make in the Flathead.