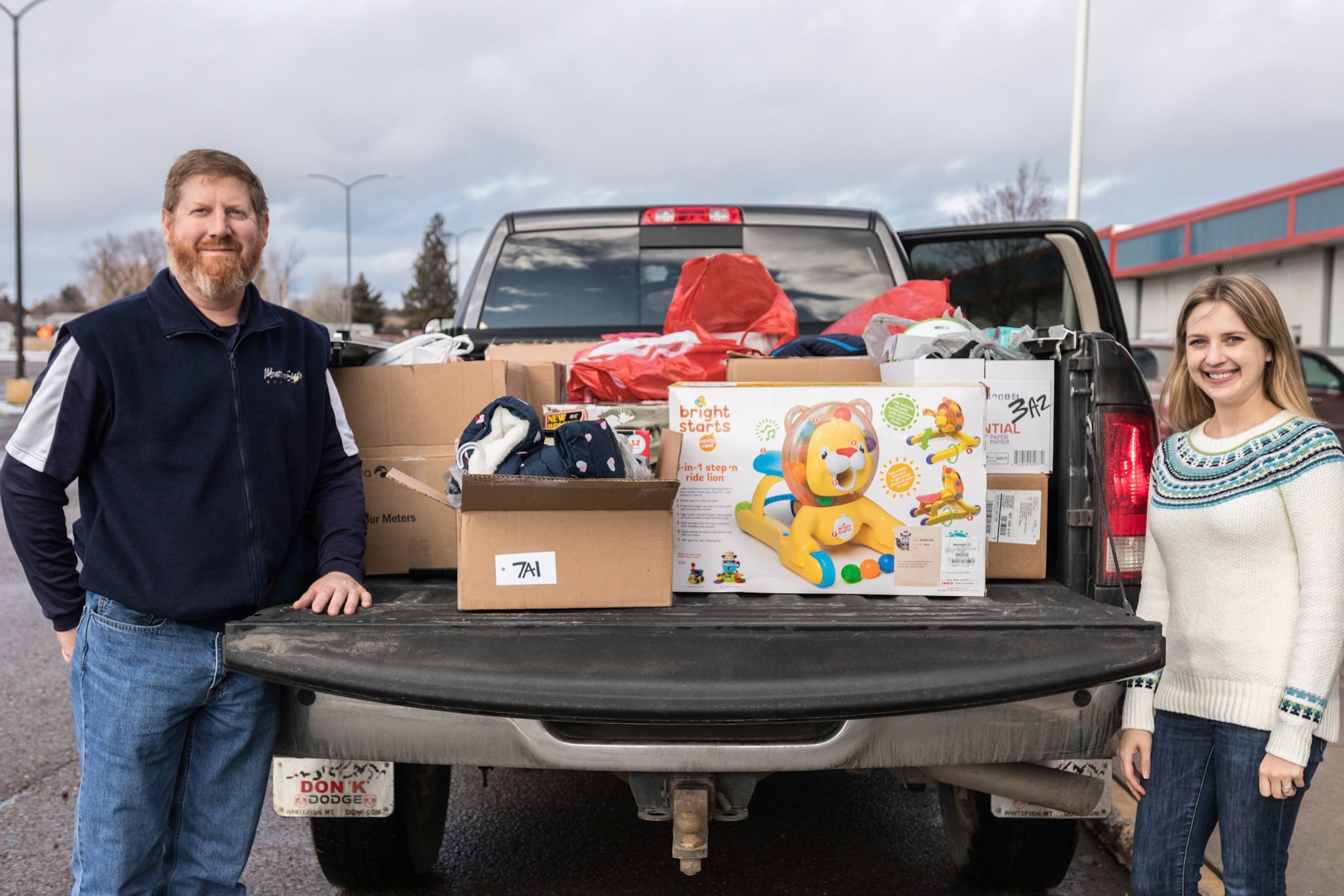 The community came together to provide Christmas gifts for 139 foster children! Hundreds and hundreds of gifts were donated to make sure no children went without gifts this holiday season! 
Each year, CASA for Kids collects Christmas Wish Lists from foster families and partners with local businesses and organizations to fill the requests so that no foster child or foster families goes without gifts on Christmas. 
Businesses and organizations such as Flathead Electric Cooperative, Canvas Church, FVCC, Gislason Family Chiropractic, Raj Salon, Glacier Quilters, and many more in the community have given so generously to provide gifts to children in foster care!
CASA Board Secretary, Debbie Biggar, and Marcie Heeter spear headed the effort assisted by CASA Staff and CASA Volunteers who helped organize donations and compile gifts for delivery to foster families.