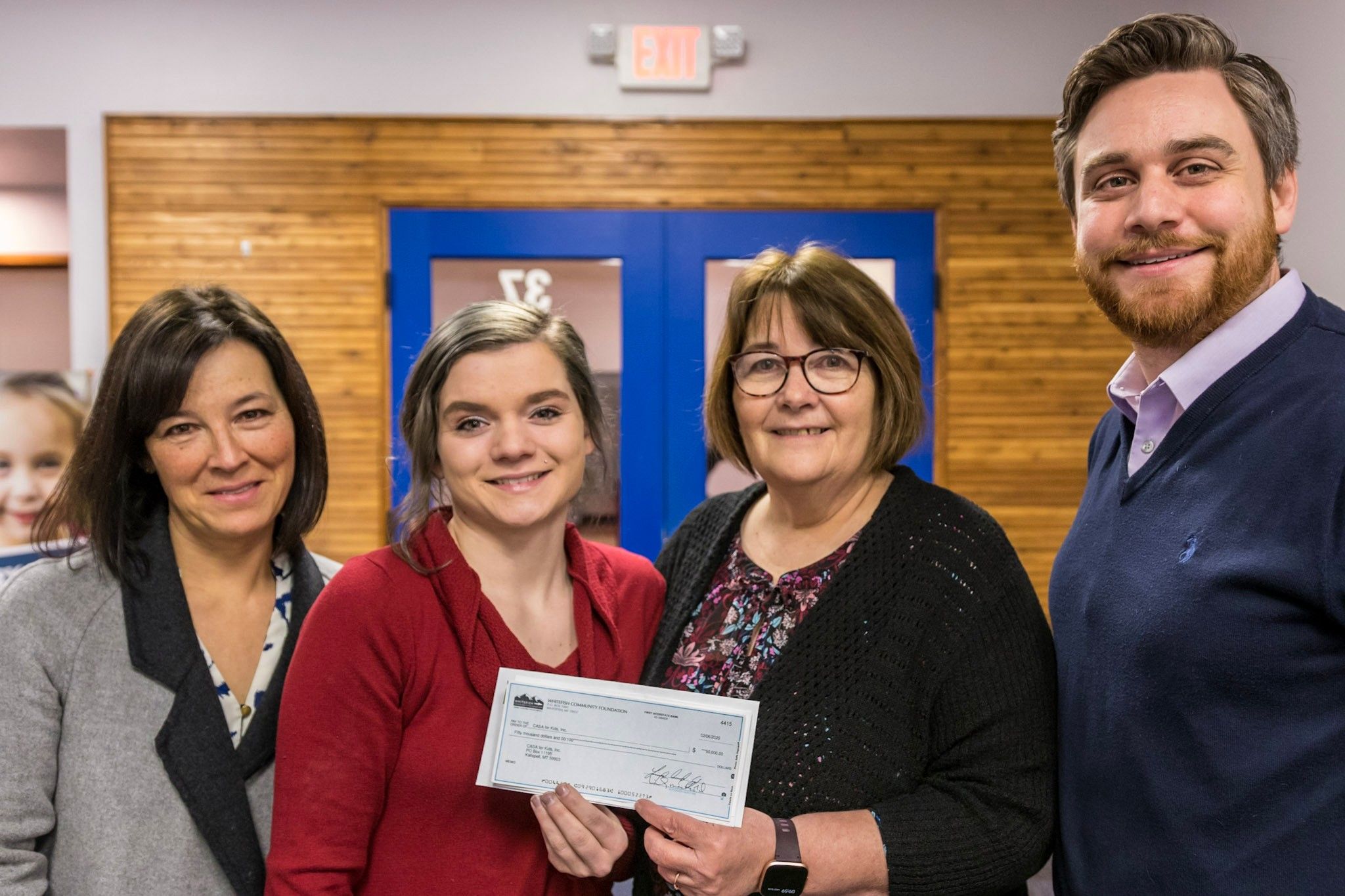 The number of children in Flathead's foster care system has increased steadily since 2013. As a result the primary focus of our program continues to be the recruitment and support of volunteer advocates to serve these children. More children in foster care means that the system designed to support them is strained- child protection workers have high caseloads, there aren't enough therapists or foster homes to meet the needs of the youth in a timely manner, services designed to support the parents toward reunification are over-taxed and often have long waiting lists- the system is struggling.  
As part of the National CASA network, our program remains committed, first and foremost, to our mission of advocating for children who have been abused and neglected. Like other CASA programs across the country, the primary way we do that is by matching a youth with a screened, trained and supported CASA Guardian ad Litem. We are always in need of more advocates and take applications all year, offering training each spring and fall.
As the system has become over-extended we have identified a population that is in need of additional support – teens in foster care. For years we have recognized the limitations of services available to Flathead County foster teens. Some leave foster care and are homeless on day one. According to national statistics, depending on the study, between 1/5 and 1/3 will become homeless before they are 26, only 58% will graduate high school by age 19, less than 3% will earn a college degree by 25 and only 46% are employed at 26. Worse still, the foster care to prison pipeline is well recognized, as youth unprepared for independence are forced to survive with little, if any, support. These youth can become easy targets for all type of criminal activity and often become victims of people they turn to for help.
Interventions that improve the outcomes for foster teens have been identified. Some are as basic as assuring the youth has copies of his or her vital records; but most are more complex and relational. Youth need a support network that includes people who are not paid to be present. They need to understand their health needs and have a plan to address that. They need basic life skills and experiences that will support a healthy, safe, transition to adulthood.
Thanks to the generosity of the Whitefish Community Foundation and their new innovative grant program, The Kids Fund, we were able to roll out our new program FOCUS this month. 
The purpose of FOCUS is to foster opportunities and connections that will help lead to a successful transition into adulthood for youth who are/or who have been involved with foster care. The program will be led by a former foster youth, Shyanne Clark, and will coordinate resources for the youth based on feedback from the youth, the youth's CASA GAL, assessments and so forth. As the Youth Program Manager, Shyanne, will be working to build partnerships across the community to avoid duplicating services that already exist and to organize new resources leading to greater opportunities for the youth. One of the most exciting aspects of this new program will be the peer-to-peer support and near-peer support programs. Recognizing that positive, stable relationships are a significant factor toward success we are designing a relational program that builds on the CASA/youth relationship, other existing connections, works to identify and build new connections – including a positive peer social network.  In addition to the Youth Program Manager, Hunter Mena, MSW Graduate Intern, is designing our program evaluation tool and the foundation of what we hope will become a longevity study. Numerous others will be volunteering their services to assist us with various aspects of this program as it develops. Together, this team will be working to create a viable evidenced-based model.
Over the next few months we will be building the foundation of the program. By this summer we will roll out our first youth activities based on needs that the team has identified. We will be posting more information as the program develops.
This program and it's sister program, Fostering Futures, are all part of our enhanced advocacy for young people who have been involved with foster care. If you would like to support us financially, please head to our website: www.flatheadcasa.org and click the donation link. Your contribution will help us match a child/youth in foster care to a CASA advocate and facilitate age appropriate advocacy for that youth.