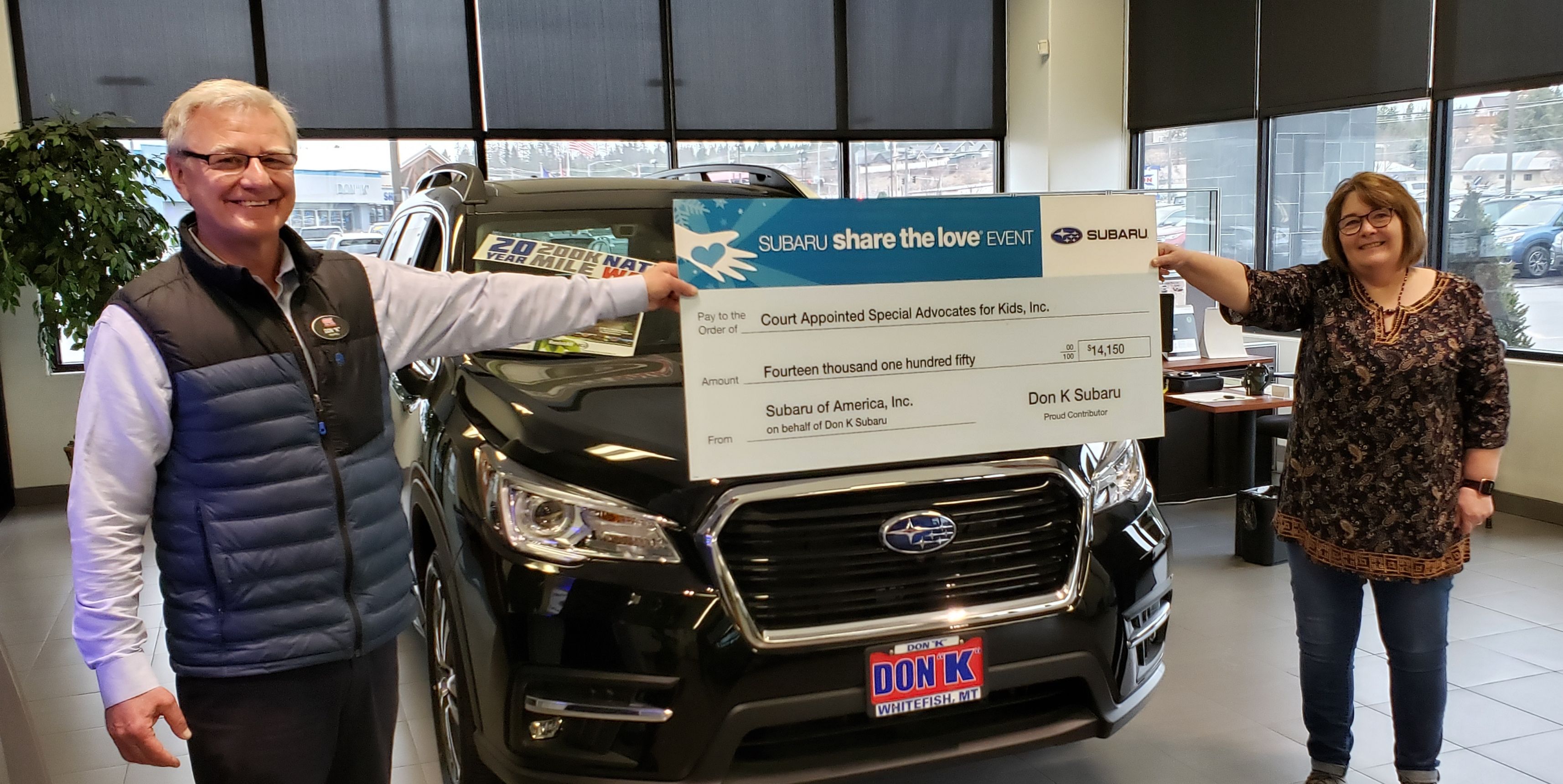 Don K and Subaru have joined us in Changing a Child's Story! Through their Share the Love Campaign, over $14,000 was raised to help provide advocacy for children in the Flathead! 
Thank you Don "K" Whitefish​ for taking the lead in helping abused and neglected children in our community during Child Abuse Prevention month!
You can join them in Changing a Child's Story! We served over 300 children in foster care last year and it costs $1200/child to sustain advocacy for them.
During this challenging time a donation of any amount can make a difference in a child's life!