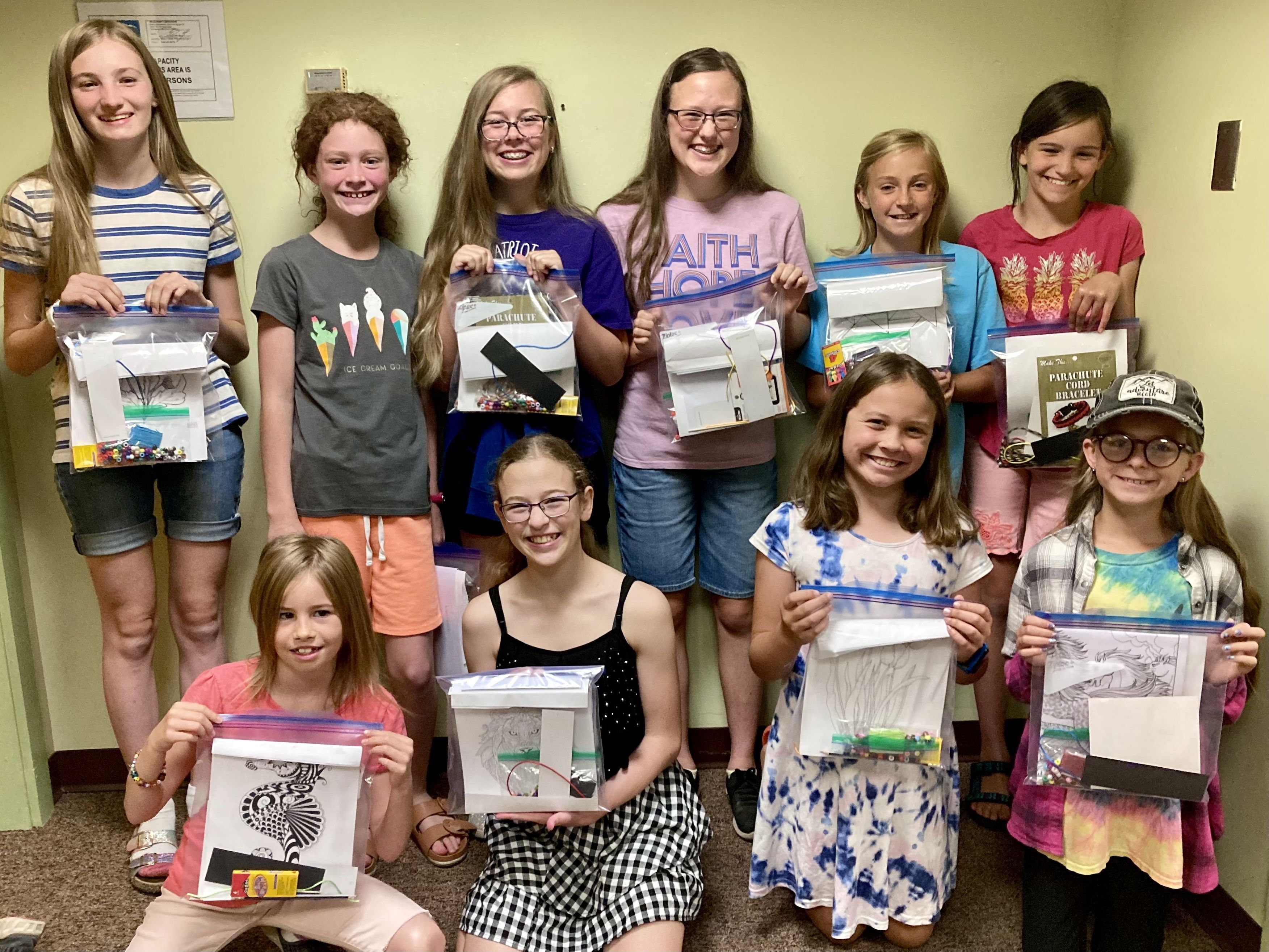 "Changing Girls' Lives and Leading Them Towards a More Christ-Centered Life."
"American Heritage Girls (AHG) was founded by a group of parents wanting a faith-based, scout-type character development program for their daughters in 1995. The AHG Program is dedicated to the mission of building women of integrity through service to God, family, community and country. AHG girls across the nation and the globe participate in badge programs, service projects, leadership opportunities, and outdoor experiences, all with an emphasis on Christian values and family involvement." 
One of our fantastic CASA Advocates, Theresa Bott, says, "This project not only aligned with those core values, but also satisfied one of the requirements for completing the craft badge. CASA is a local organization that is near and dear to my heart; as one of the leaders, it was an easy choice. I'm always proud of how our girls band together to meet needs in our community; they never fail to show up and cheerfully serve!"
Kalispell is home to Troop MT2300. The American Heritage Girls decided they were going to create bags full of craft supplies for our CASA Kiddos to use. These girls earned funds through a lemonade stand, then both shopped for and packed the craft supplies into individual bags. American Heritage Girls in Kalispell is 1/5 troops in the state of Montana, and is open to girls ages 5-18.
If you have a kiddo who is interested in crafts, please reach out to the office to coordinate receiving a bag!